Members of the board help us improve our curriculums and courses using their current understanding of the industry landscape. They help us set our vision and milestones by giving direction on actions we can take to achieve our mission.

The impact you will generate
Bring the Knowledge gap between industry and academia
Applying your rich industry experience to create curriculums that align with the latest methods and skillsets.
Strengthen the skills of the next 16 million designers
Learners get to observe the value of prioritization, tradeoffs & constraints which is in the blood of a business.
Alter the lives of Determined people in the world
By contributing to accessible and affordable education, you will lead people to better lives.
Board of Designerrs
CEO @ Designerrs, Ex Samsung, Wooplr, TCS, Alumni, NID
Striving to make design education accessible worldwide
Atul is from a small town in Himachal Pradesh, growing up he wanted to be an animator but had no idea of how to start or if there was something called design.
After discovering and passing out NID, he realized he didn't want anyone to have constraints to learn design and decided to bring design education to everyone and laid the foundation of Designerrs.
Determined to create an enjoyable and effective education system
Sidhant had always been curious about understanding how people learn, he felt that design cannot be taught using a lecture, but rather through actually designing something for the real world.
He decided to join Atul to revolutionize design education with his Ukulele.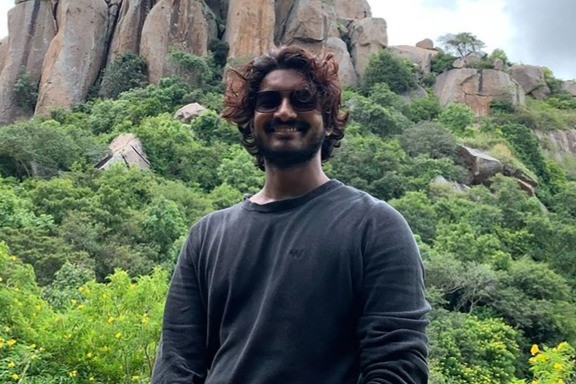 Aditya Vikram
Product Designer at Peepal Design, Alumni IIT Guwahati
Strong believer of a bright future of Conversational Experiences
Aditya Vikram has 5+ years of experience in strategizing innovative digital experiences in various startups and Mid-size company. He is helping us build learning experiences for Designing Conversational Experiences by refining the design process and methodologies.
Helping aspiring designers to better collaborate with developers
Hustling and learning at work, Sheneille has developed proficiency in multiple design tools and processes through handling a project's visual direction, conceptualization, presentation to reviewing.
Along with her work experience, her background in Sociology has fostered strong emotive intuition, articulating thoughts helping build strong learning experiences.

Co Founder @ Ooloi Labs, Product Designer