What's Inside?
Voice & Conversation Design is still a relatively new field. This not only brings challenges but also brings exciting and innovative opportunities.
Leverage these opportunities by becoming a Conversation Designer. Acquire neat skills to design conversational interfaces end-to-end using industry methods. Under the guidance of a seasoned mentor, you'll build a complete chatbot and an Alexa Skill which solves a real-world problem using step-by-step approach of our curriculum.
Duration
10 weeks
Session Count
21 Sessions
Conduct
Mentor Led
Skill Level
Intermediate 
Effort
6 hours/week
Mode
Online
Solve real problems using words
Learn to lead the user towards their goals and satisfy their needs through your chatbot.
Master UX Writing Principles
Designing conversations will push you to improve the bot responses and the clarity of its sentences.
Create realistic voice prototypes
Translate your ideas into designing working chatbot and voice assistant prototypes.
Cultivate Usability testing skills
Learn methods to test the usability of your chatbot and voice assistant.
Course Outcomes
Become a Conversation Designer
Get an in-depth understanding of the conversation design process from user research to developer hand-off.
Create an Alexa Skill
Own your own skill prototype which you can publish as an Alexa skill to the world.
Construct your own Chatbot
Demonstrate your UX writing skills through your chatbot prototype.
Lifetime career opportunities
Showcase your work experience and your case studies in our Portfolio.
Get Certified
Gain access to our jobs board and Detaux Community to find endless opportunities.
Build a Conversational Design Portfolio
Showcase your work experience and flex your case studies in your portfolio.
How is this course conducted?
1  Choose one project from a pool
2 Learn from mentor and live prototypes from curriculum
3 Perform activities under a mentor
4 After completion of project, present your case study to jury
5 Receive certificate 
Upcoming Batches
Week 1
Orientation and Course Plan
Activities in the course

Course Outcomes and Learner Goals

Onboarding on the tools

Brief Overview of the Course Conduct

Learner Engagement Activity
Week 2
Introduction to Conversation Design
What is Interaction Design?

What is Conversational Interface Design?

Types of Conversational Experiences

User Experience benefits of Chatbots

Working of Conversational Interfaces
Week 3
Designing Chatbot Conversations
Prototyping Chatbot Conversations

Conversation Design Process

Strategizing Project Features & Use cases

User research & Analysis

Chatbot Terminologies
Week 4
Co-operative           Principles
Grice's Maxims

UX Writing Principles

Co-operative Principles

Application & Examples of Co-operative Principles

Variations in Chatbot Responses
Week 5
Conversational Components
Handling single and multiple responses

Types of Conversational Components

Handling Errors

3-Step Personalization model

Flow Diagram
Week 6
Handling Special User Responses
Handling out-of topic questions from users

Handling internet errors

Handling slangs

Handling Abandoned cases

Modifying chatbot responses
Week 7
Designing Chatbot Edge Cases
Handling off-topic Chatbot responses

Types of errors in Conversational Interface

Handling errors

Error Encouters

System Errors
Week 8
Designing Alexa Voice Assistance
Differences between Alexa and Chatbot

Features of Alexa

Guidelines for Designing Alexa skill

One-Breath Test

Prototyping Alexa skill
Week 9
Visual Design & Developer Hand-off
Visual Design

Best Practices in Chatbot UI Design

Developer Hand-off Process

Chatbot Analytics

Chatbot Usability Testing using Analytic Tools
Week 10
Jury & Placement Assistance
Placement orientation

Interview process for UX UI design roles

Interview Preparations

Jury Presentation

Mock Interviews
Is this course for you?
The course aims to create a robust foundation for anyone who wants to start a career in design. Thus, anyone can join this course regardless of their profession.
UX/UI Designer
If you have just started with UI/UX Design and want to specialise in designing conversational interfaces like chatbots and Alexa skills, dive into this interesting and challenging course.
Technical Writer
Do you want to utilize your clear and concise writing skills in designing the future of voice and conversational experiences? This course has everything to get you started.
Content Writer/Copywriter
You want to get into design and want to channelize your amazing writing skills to create engaging experiences.. This course will significantly help you open up your mind to a new creative field.
AI/ML Engineer
Building robust machine learning algorithms has made you yearn for learning a user's emotional needs and behavior so that you can build user-friendly systems, this course will get you started.
What roles will you be eligible for?
Conversation Designer
A conversational designer takes several disciplines like Interaction design, copywriting and visual design to create a natural conversational interface for the users.
UX Writer
A UX writer plans and writes the microcopy in apps, websites, and other various digital products users need to navigate a product.
Best In-Class Mentors
Learn about the latest design methods and strategies followed in the industry from experienced storytellers.
With over 3 years of experience, Namratha has specialised in conversational design for voice assistants and chatbots. Research, data-driven design & UX Strategy are her favourites! "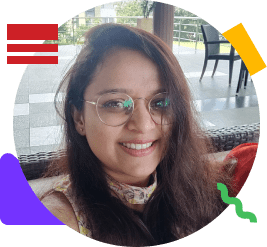 VUI Designer at Nykaa
"I'm passionate about building great products that make people's lives easier with the power of Data & Design. I have 4 years of experience strategizing innovative digital experiences."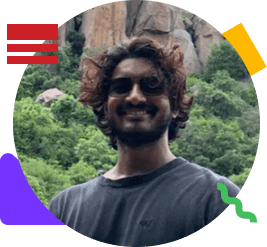 Aditya Vikram
Lead Designer at Peepal Design