Covid-19 UX design | Designerrthon #1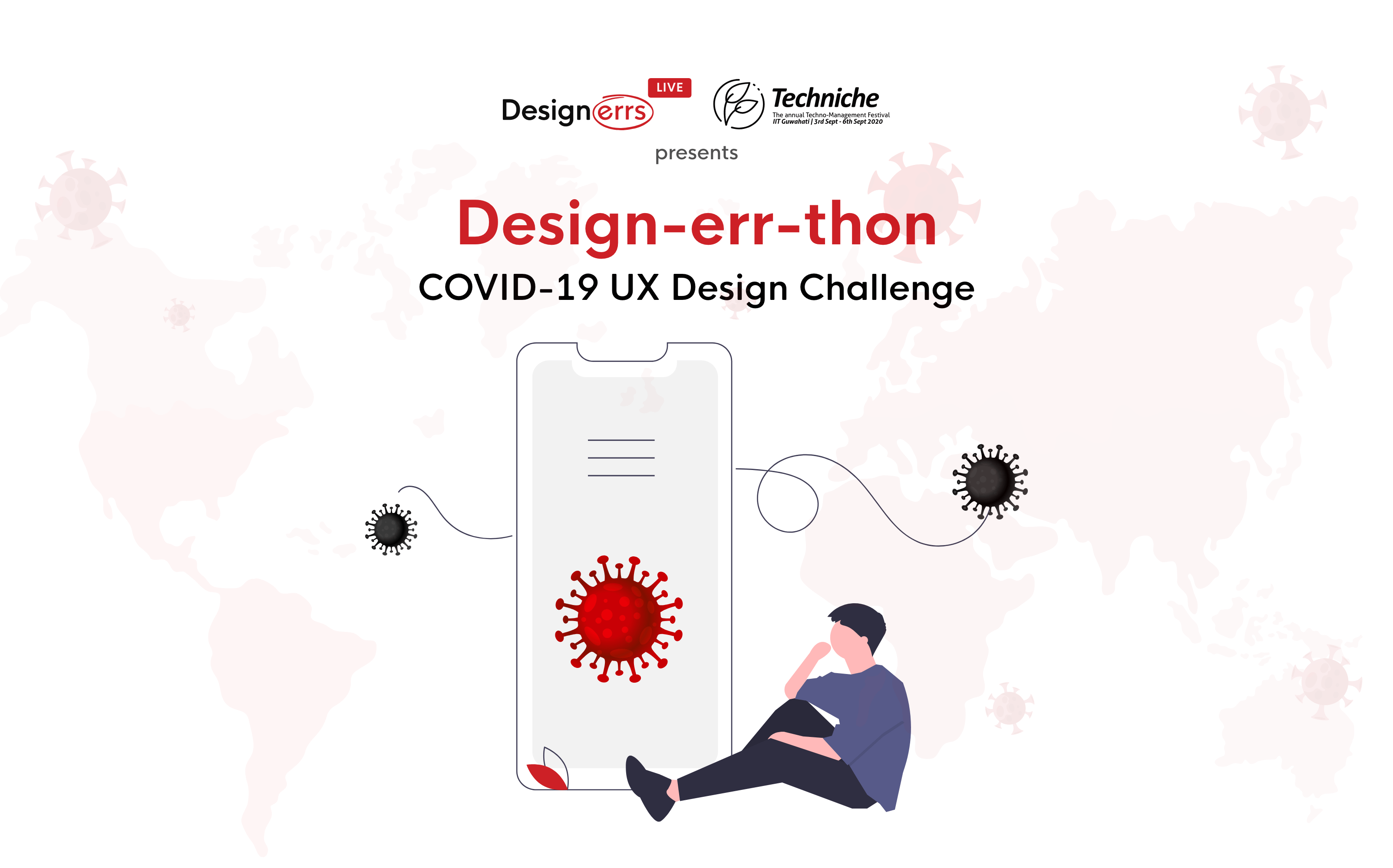 Right now, we are all facing the biggest pandemic that our generation has come across, the whole world is disrupted, people are not able to travel and meet their loved ones, people are not able to receive food as the supply chains are affected, people are panicked because of multiple sources of information or misinformation around them.
Designerrs and Techniche, IIT Guwahati presents to you a UX design challenge where you can use your creativity and problem-solving skills to create a solution to various problems for the end-users using a digital interface. Join us in the battle, because that's what matters the most now !
What are the Steps to Register? 
Register via the Techniche website and pay the entry fees
Receive your unique Registration code & link of google classroom on your registered email id.
Read the problem statement and rules in the google classroom
Submit your design assets along with a small presentation to explain your design before the deadline
You must attach the source files with a working prototype of the application designed in any choice of your tool such as Adobe XD, Figma, Sketch / Principle, Protopie, etc
A presentation can be in an MS PowerPoint, PDF, keynote or video format.
What are the Rules & Guidelines? 
This competition has individual participation
Entries will only be accepted via classroom
The judges will declare the prices during Techniche Event and also distribute respective prizes
The judge's decision regarding winners will be final and binding
The evaluation of your design will be done on the basis of the following elements.
1. Innovative ideas
2. Simplicity
3. Ease of Use
4. Visual Aesthetics
5. Overall Story Telling
What is the Prize Money?
1st Prize
1 UX Tshirt, 1 UX Journal, 1 Bag, 5 Badges, Pop socket.+ Rs 7000 + UX/ UI Design Internship Opportunity at Designerrs.
2nd Prize
1 UX Tshirt, 1 UX Journal, 3 Badges, Pop socket + Rs 5000
3rd Prize
1 UX journal,  1 Badge + Rs 3000
All the best !!