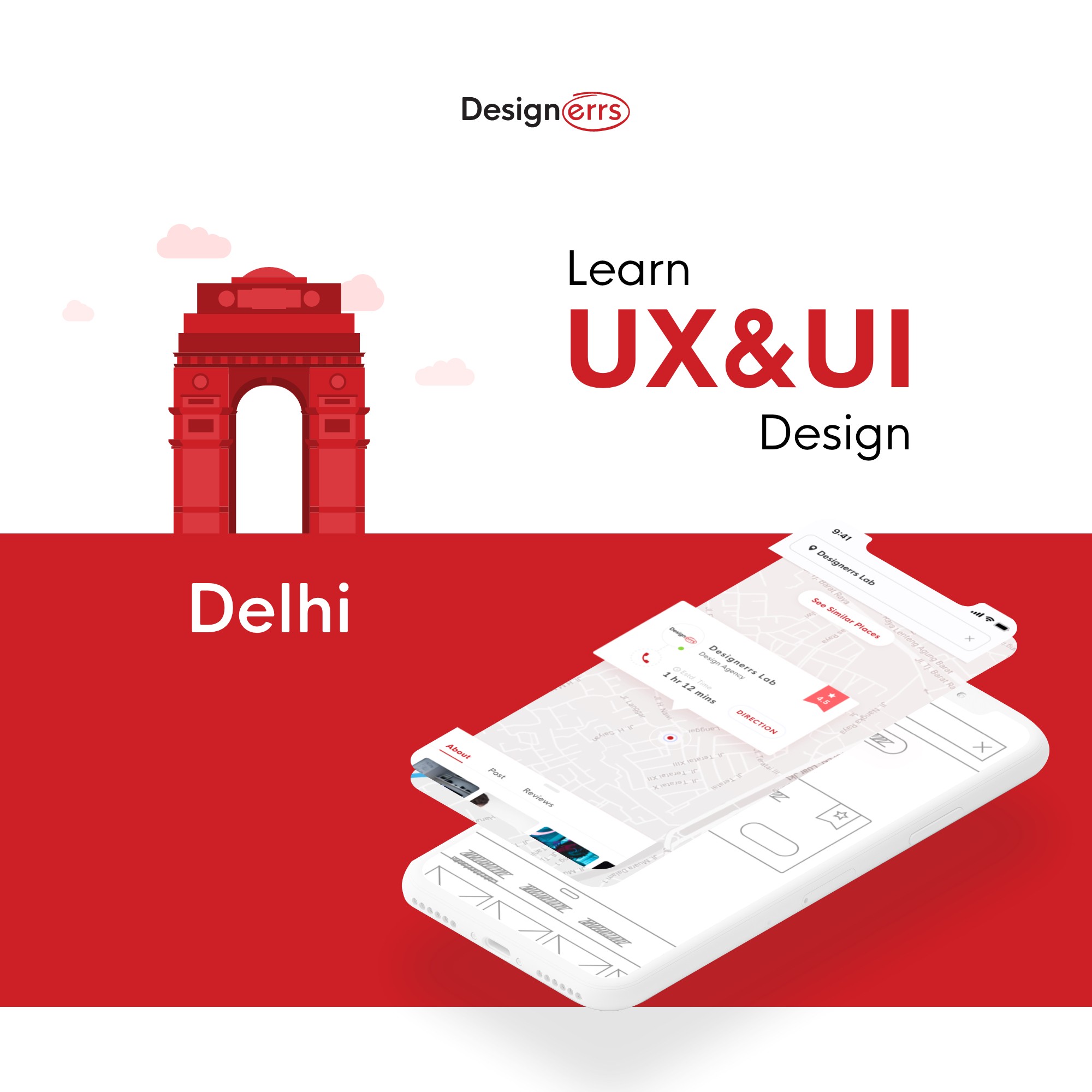 UX & UI Design Course | Delhi
What is the course about?
This is a 12-week course for people who want to build an end to end a strong understanding of UX. By the end of this course, the aspirant will have a full-fledged project in their portfolio and working capability of handling any project from scratch using various UX methodologies.
What will you learn?
Diving deep into UI/ UX and the Design Thinking process. Learn how to solve problems from scratch and creating great User Experiences, finish a live project and get hands-on experience working with professionals.
Who is eligible?
Students or professionals from any stream engineering, arts or commerce, experienced professionals such as analysts, engineers, programmers, managers, artists, writers, entrepreneurs and designers can take up this course.
Who is going to train you?
Trainers are graduates and postgraduates in design from NID and IIT with extensive experience in the UX Industry. They have worked in a variety of domains, creating experiences in IoT, Augmented reality, Physical Computing, Virtual reality, Web, and Mobile.
This course will include one live project along with the course curriculum: This project work will be taken from real-life problems or industry case studies as per the choice of the candidate. Candidates will be learning how to carry out user research, finding insights through affinity analysis and creating user personas and stories. Furthermore working on creating Information Architecture, Interaction design, layout, and wireframes. Candidates will also work on conceptualization, visual design along with prototyping and usability evaluation. Not only this but they will also learn how to give effective design presentations to the jury at the end of this course.
We will also help trainees to grab good opportunities in the corporate world, start-ups, and entrepreneurship after course completion.