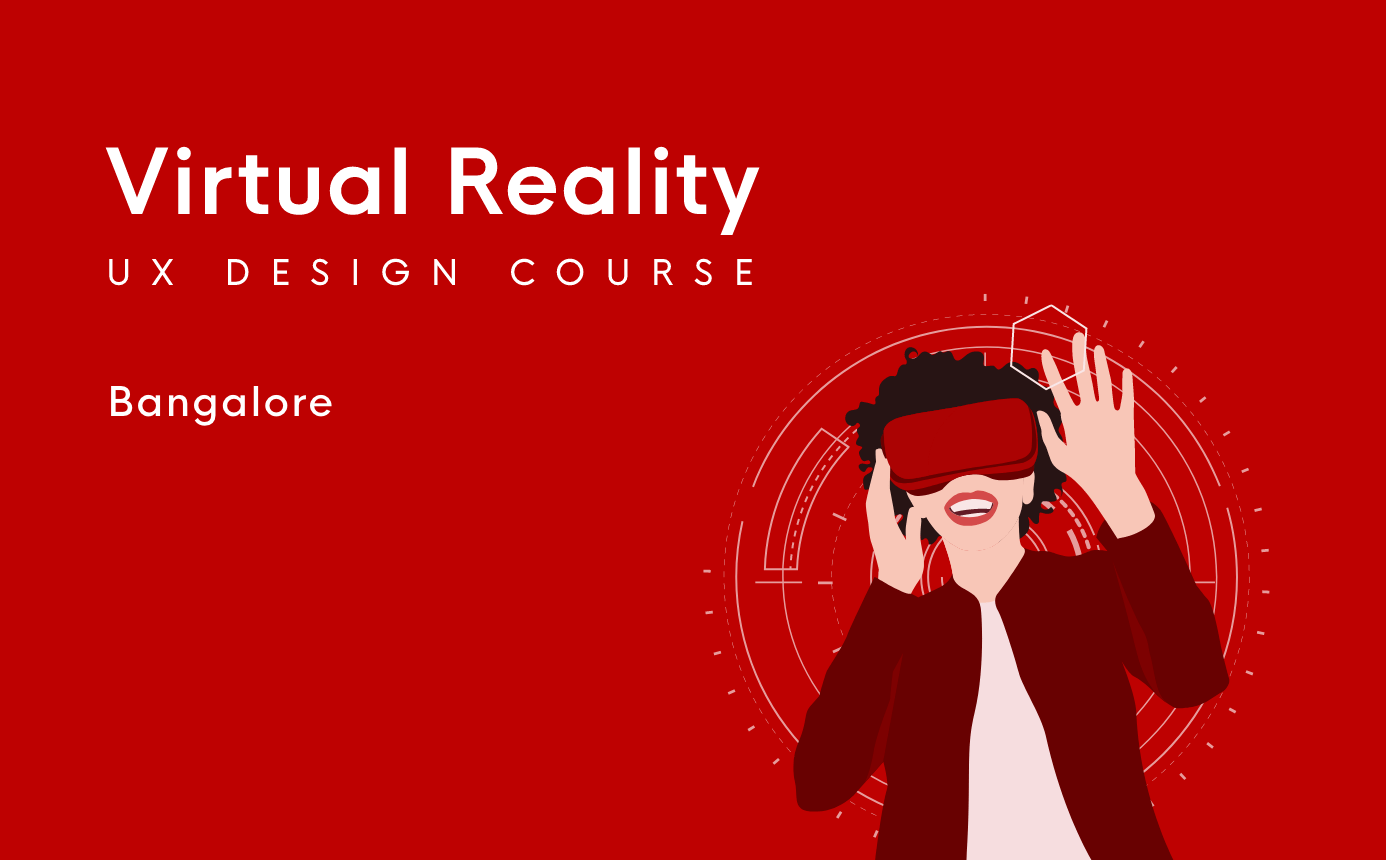 Virtual Reality UX Design Course | Bangalore
Virtual Reality, one of the hottest technology of the decade is now being projected as a core offering by giants like Google, Microsoft, Facebook etc.
This means that there is a lot of demand for people equipped with the right knowledge on how to create amazing VR experiences. 3D interaction design calls for a completely new way of thinking about UI/ UX design. We at Designerrs Studio are committed to educate people and train them in all aspects of Design.
Please find the course details for 
Virtual Reality UX Design (VRUX) Course
 below:
What is the course about?
This 12-week course will enable you to get a thorough understanding of Virtual Reality Technology and Design Paradigms. The course is aimed at providing knowledge and hands-on experience to get you seamlessly into industry requirements for the next decade. By the end of the course, you'll be equipped with tools and knowledge to design and create Virtual Reality experiences.
 You will have a full-fledged project in your portfolio and the working capability of handling Virtual Reality projects from scratch using various UX methodologies. 
Immersive Media (VR, AR, MR, XR) Industry landscape




Processes and Frameworks for creating immersive VR experiences




Fundamentals of 3D Interaction and Spatial Design




Tools for creating VR wireframes and prototypes




Hands-on designing WebVR / Mobile based VR experiences



Design Enthusiasts 




UX, UI designers keen on learning how to create immersive 3D content 




Product Managers interested in, or working with, the development of VR & AR products 




Unity developers and 3D developers who want to to create user-focused experiences 



Brand managers and Marketers interested in taking advantage of VR & AR technology in their marketing strategy

Who is going to train you?
Trainers are graduates and postgraduates in design from NID and IIT with extensive experience in the UX Industry. They have worked in a variety of domains, creating experiences in IoT, Virtual Reality, Augmented Reality, Physical Computing, Web and Mobile and conducted workshops with Nasscom, IDF and worked in VR & AR domain since 2014.