Startup Challenges
An Initiative by Designerrs for Startups and NGO's.
Send us the creative requirements of your projects and we will get them delivered through a proper design process for free.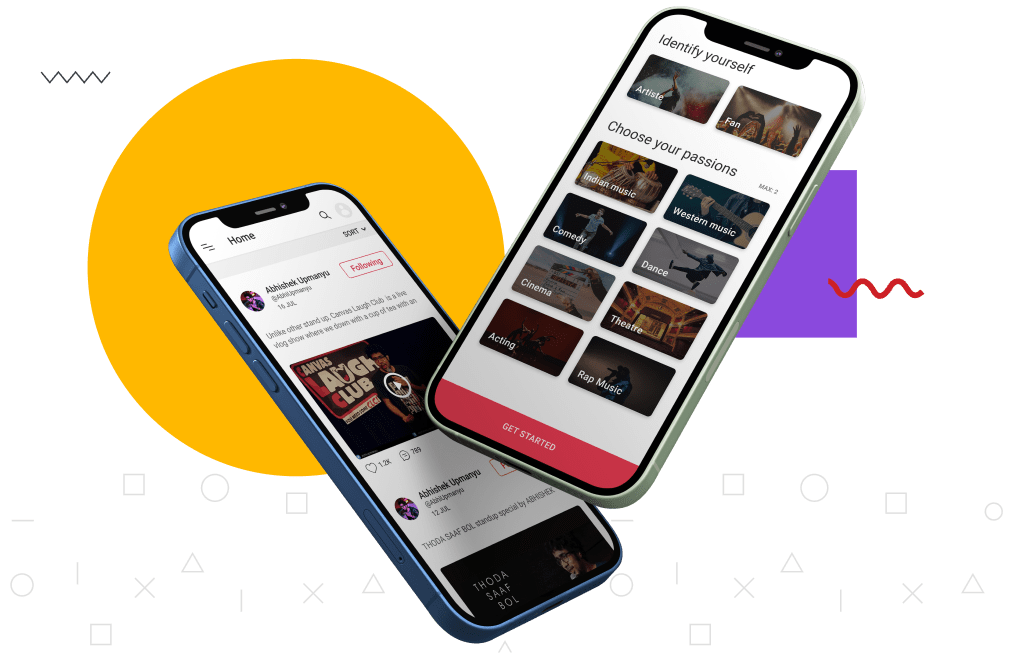 Wission – Case study
Connect with your favorite artists, discover new content and explore your passion with Wission app.
Feedback from Startups & NGO's
"I wanted to build a platform, which enables users to grow their interest/passion in areas like music, arts, dance, etc. The challenge was to build MVP and before that, I wanted to build a high fidelity prototype for testing to validate the concept. Designerrs team helped me with their expertise in UX UI Design of the app and to deliver all assets required in a short duration."
Sudip Chakraborty
Founder of Wission
"You and your team of learners have done a commendable job in designing our application. We really liked the way you guys presented us with the designs. The design and research was done by your team in such a way that we were not able to find any major changes to make. And whatever was requested was promptly taken care of."
Padmesh Tipathi
Chief Technology Officer at Walkfin
Benefits for Startups & NGO's
Hire Designers from us
As the learner would know your domain in & out, their transition into your company would be seamless.
Design Assets Free of Charge
All the deliverables done at Designerrs will be delivered free of cost to you.
How will the learners create your project?
1 
Give us the scope and details of your project
2
Research is conducted by learners to uncover user needs
3
Learners design prototypes under mentor's guidance
4
Learners present their designs and collect feedback from your team.
5
Learners iterate based on the feedback and present to your team.
6
Pixel Perfect prototype is handed over to your team.
It is for our learners, they get…
Real-World Experience
A problem which people face every day will encourage a learner to empathize with the problem better.
Diverse Problems to Solve
Every company is trying to solve a unique problem, so there is no shortage of diversity in our pool of problems.
Knowledge of how Business works
Learners get to observe the value of prioritization, tradeoffs & constraints which is in the blood of a business.
Learn Ownership
Solving a real problem for a real client requires a learner to take responsibility of their project and work diligently.