Welcome to DETAUX
A UI UX design community that gives you the chance to learn from one another. Expert Designers from the industries talk UX and share their experiences.
Build Connections
Connect with like-minded UI UX designers to increase collaborative opportunities.
Get Empowered
Gain confidence from people who can empathize with you during challenges.

Get Inspired
Motivate yourself to become a better UI UX designer by seeing people doing great work.
Diverse perspectives of people from 80+ countries
Challenge your assumptions & learn from diverse mindsets from people across the world.
Topics can end, but conversations don't
From UI UX to Virtual Reality to Work Ethics, connect with people having a distinct set of interests.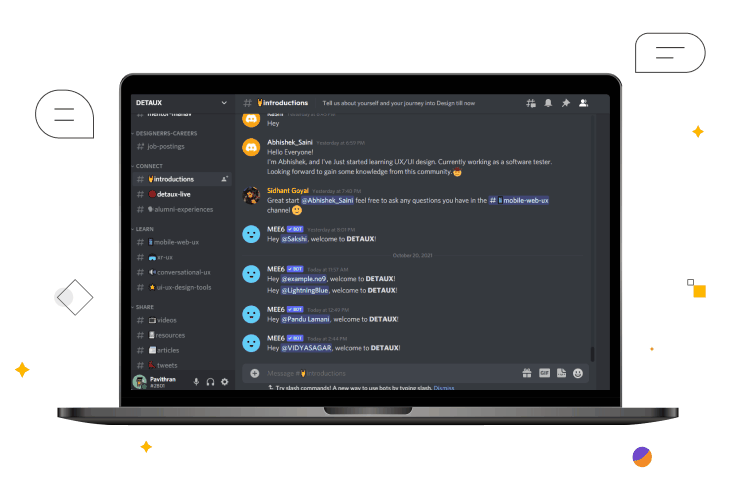 Don't miss out on important connections, join now.
Upcoming DETAUX Meetups