What is inside?
UX UI Design Course from Scratch ensures that you'll learn the latest research methods, ideation, and visual design skill through interactive examples (Dotspot Experiences).
Execute one project toward solving a real-world problem. Through mentor-guided activities, follow a user-centered process to create a user-friendly application.
Create your Resume, a Case study to add to your design portfolio, and Linkedin Profile. Prepare for your interviews and get placement guidance from our placement experts.
Duration
13 weeks
Session Count
26 Sessions
Conduct
Mentor Led
Skill Level
Beginner
Effort
6 hours/week
Mode
Offline/Online
UX UI Course Outcomes
How is this UX UI course conducted?
1 
Choose one topic from the pool of Problem Briefs
2
Learn directly from Mentors and our Interactive Curriculum
3
Perform Activities and complete the project
4
Present project Case Study to Jury and receive Certificate
Week 2
Research
Understanding Empathy

User Research methods

Conducting Secondary Research

Conducting Primary Research

Questionnaire and User Interview

Pro
Week 4
User Flows & Sitemaps
Understanding User Flow

Understanding Task flow

Difference between User

& Task flow

Creating Sitemap

Content Strategy

UnderstanUnde

Week 6
Grid and UI components
Understanding Grid system

Low Fidelity Wireframe

UI Components

Introduction to Material Design

High-Fidelity Wireframes

Prototyping
Week 8
Color & Typography
Understanding Color Psychology

Moodboards & Color Palette

Typography Guidelines

Creating Type Scale

Theming & Branding

Prototypingtyp
Week 9
Visual Design and Hierarchy
Iconography

Adding Shadows

Visual Hierarchy & Spacing

Aesthetic Usability Effect

Refining Visual Design

Prototyingand
Week 11
Case Study
Case Study Structure

Case Study compilation

Publishing case study on Medium

Publishing case study on Behance

Pro
Week 12
Resume & Presentation
Resume Guidelines

Resume Creation

Decoding Interview tasks

Case study Presentation

Prototyinga
Week 13
Jury & Placement
Jury Presentation

lnterview Preparations

Design Evaluation Criteria

UX Job roles and Application

Placement Assistance

Prototyingand
The course aims to create a robust foundation for anyone who wants to start a career in design.
Thus, anyone can join this course regardless of their profession.
What roles will you be eligible for?
UX Designer
A UX designer is a person who works to make a platform or product as user-friendly, enjoyable and useful as possible for end users.
Product Designer
A product designer is responsible for the user experience of a product, taking direction on the business goals from stakeholders.
User Researcher
Identifies and analyses problems, needs and wants of a user and helps the design team convert them into plausible solutions.
Placement stories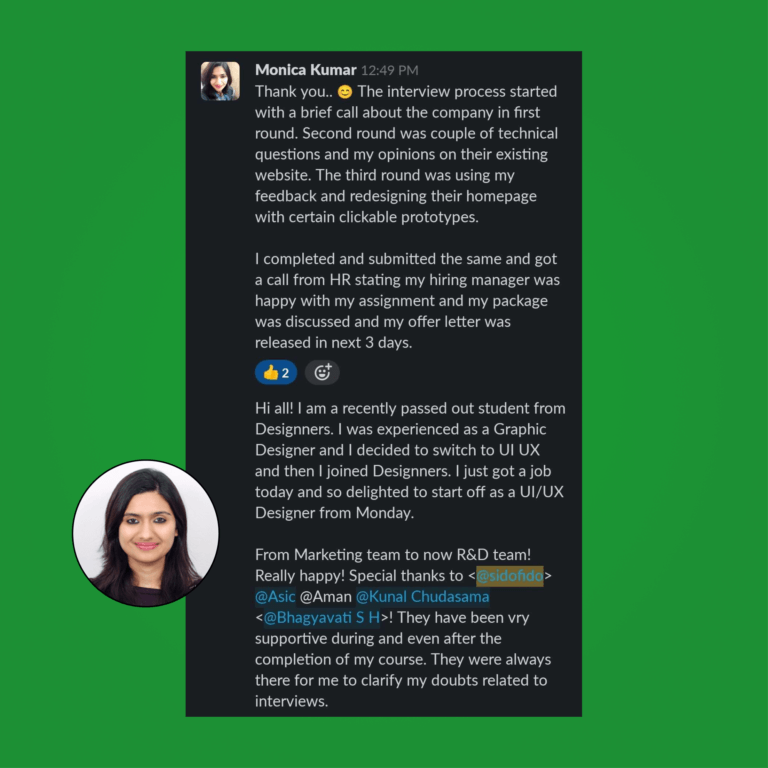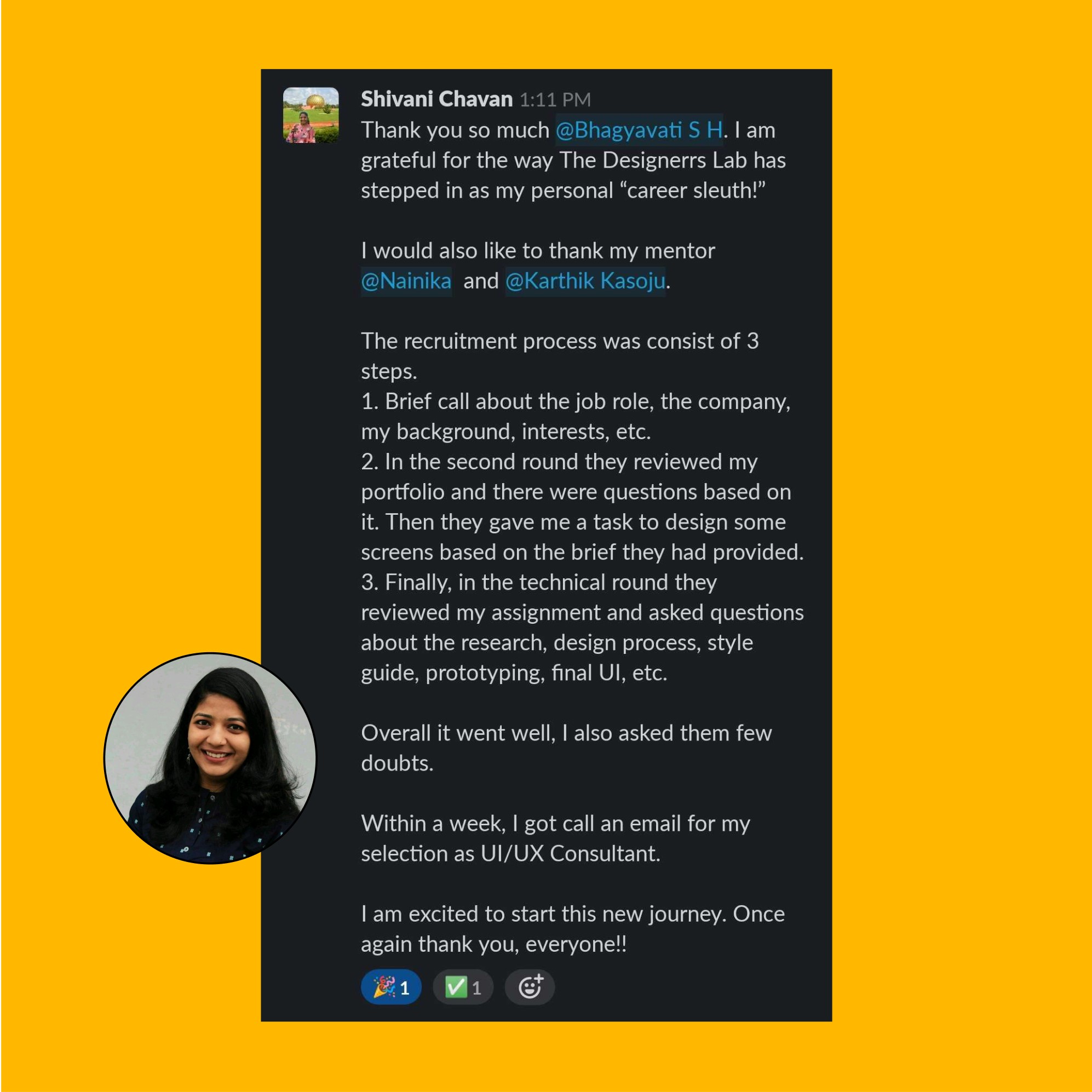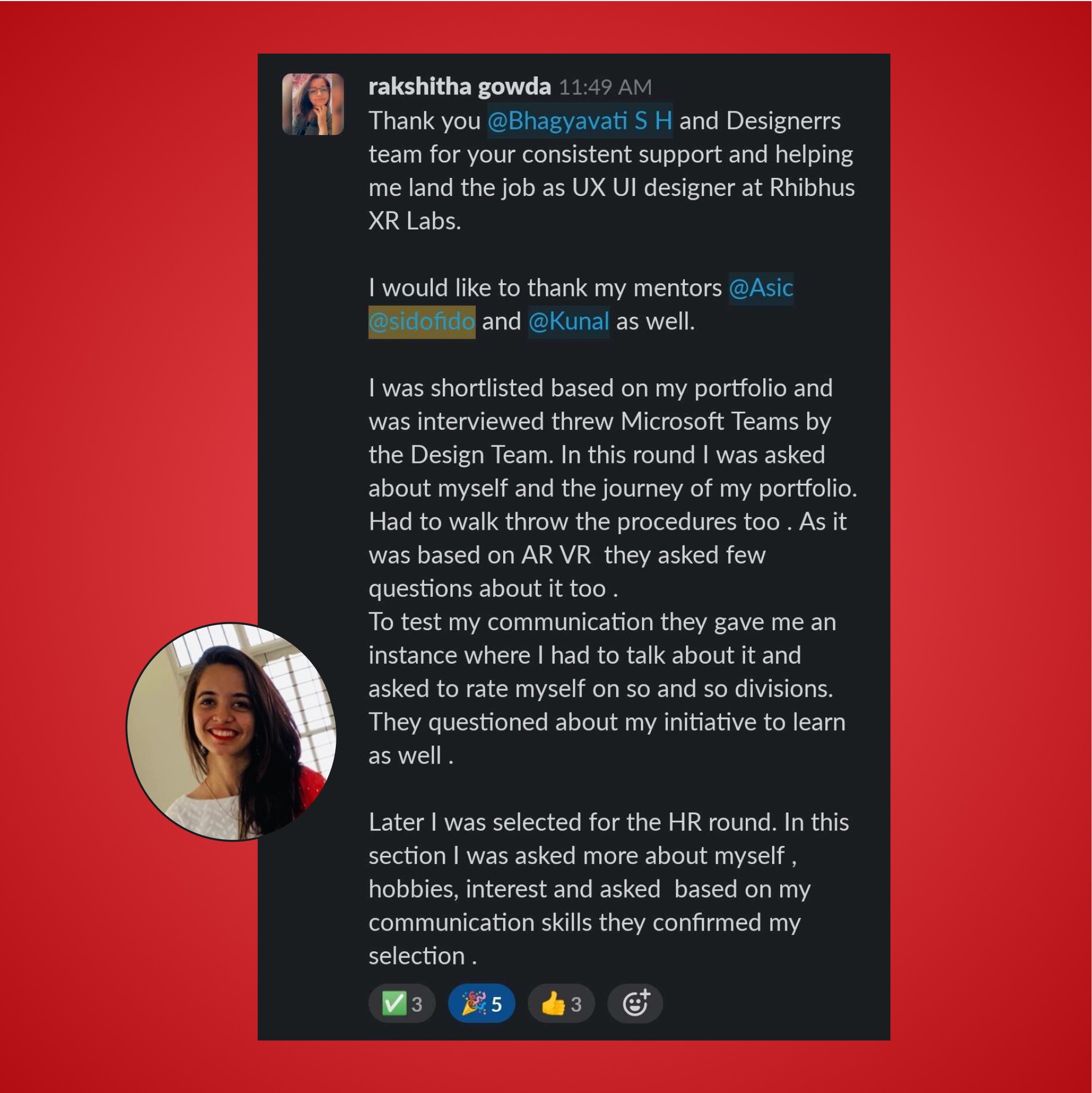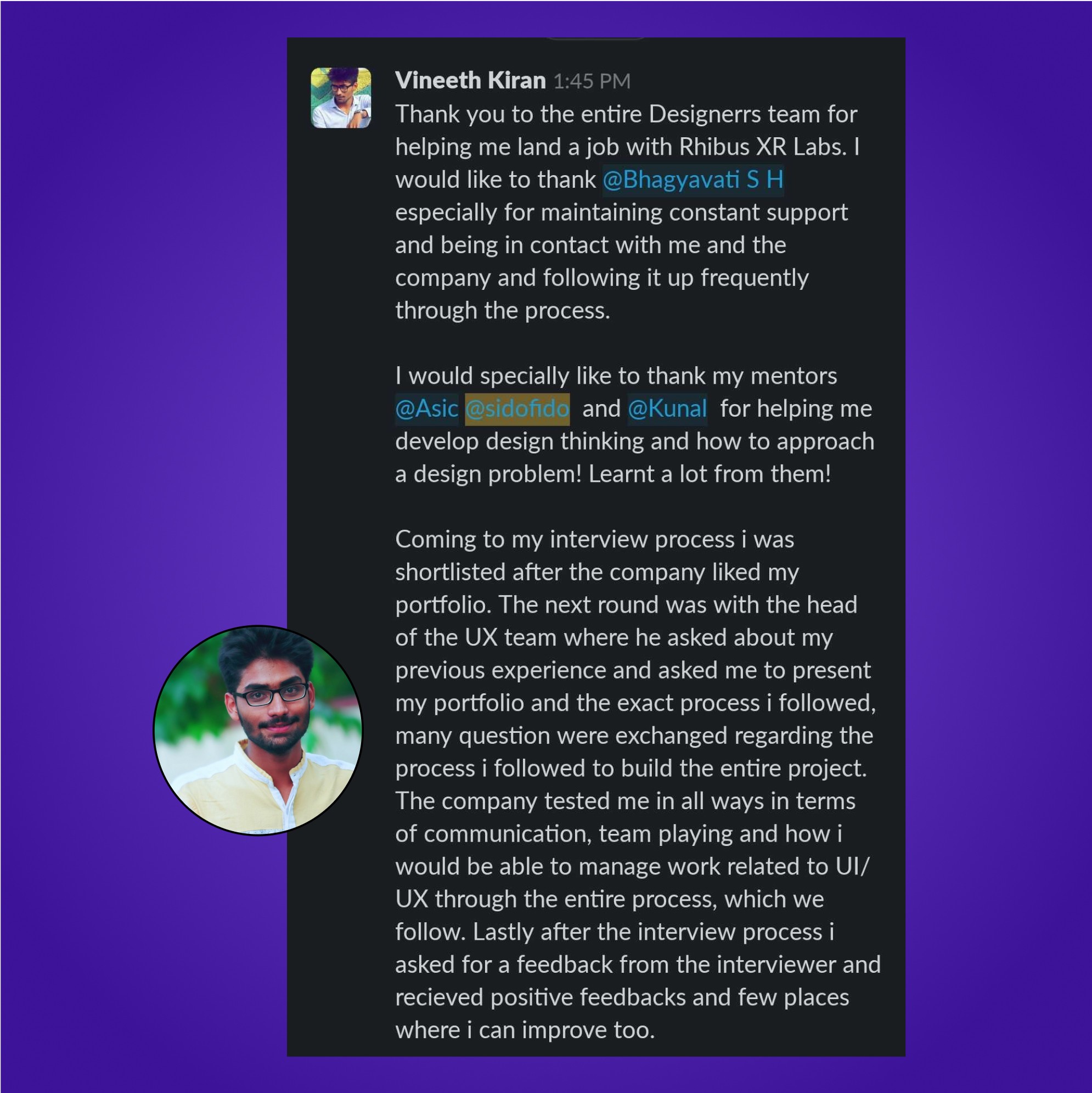 Related Reads For Your Learning
A certificate worth your effort
Our certificate reflects your design skills which helps potential recruiter and peer get deeper insights into your skills as a designer