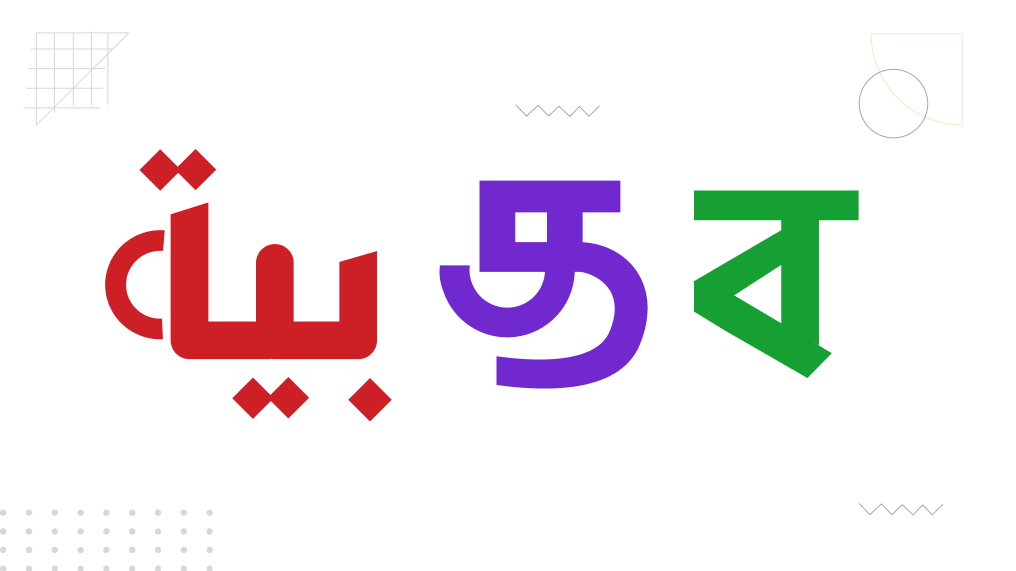 India is a land of diverse cultures and traditions. As a result, it has many languages that people use to communicate across various geographies of the nation. However, it is said that Indian languages didn't get attention in the world of fonts until the past few years. Not anymore! With the need to personalize experiences for users, it became quite important for designers and creators to actually dig into Indian languages to improve the user experience of any product. This article talks about Indian typeface foundries that acknowledged the need for Indian languages in fonts and designs altogether.
Challenges that type designer's face
Most software was created with Latin-type design in mind and could not support complex Indian languages in the Unicode system.
Experienced professionals such as analysts, engineers, programmers, managers, artists, writers, entrepreneurs and designers.
Addressing different structures and aesthetics of various languages in India (A country with 22 official languages and almost 1600 including dialects).
Using technology to align the letters to create patterns.

Lack of information on Indic-type fonts.
Major Indian contributors
As a designer, you need to use history, technology, and language to identify the problem while creating a typeface and solve it with the use of the aforementioned elements. Shiva published many types of families that have been used by different people and brands. One of his noted works is "Calcula" which he published with Typotheque and is inspired by ancient Islamic art. He smartly blended these letters with technology to adjust it in a way that it creates a maze-like pattern of letters and reflects on the screen when you type it. He became the first type of designer to make it to the list of Forbes India 30 under 30 in 2017. You can use this font in many ways like Calcula solid, Calcula stripe, Calcula shadow, and a lot other depending on your design need, you can also use various effects to create new typefaces with different colors, grids and elements. Protanopia, a kind of color blindness (a state in which the red cones are absent, leaving only the cones that absorb blue and green light) drove this designer to develop a color-picker app called Cone, that can help color-blind to identify colors. Isn't it great? Well, Apple thinks so. Even though Cone was the most celebrated app, developed by Kushagra, he developed other apps like Unwind and CBVision too.

Started by Peter Bilak, SN Rajpurohit, and Rajesh Kejriwal in 2009, Indian type foundry has designed the fonts for major companies like Google, Amazon, Apple, Samsung, and a lot of others. This Ahmedabad-based company first created Fedra Hindi (Devanagari font )designed especially for the Indian market, which was further extended to develop typefaces on major scripts in India (Kohinoor) viz. a viz. Devanagari, Tamil, Oriya, Bengali, Telugu, Malayalam, Kannada, Gurmukhi, and of course Gujarati. They also included a sans serif font for 12 main Indian languages (Akhand) that reflects the linguistic diversity of India. They have designed more than 80 font families and are undoubtedly one of the most successful type foundries in India.

Ek type is a hub for type designers, researchers, and academicians working towards developing and distributing Indian fonts. This Mumbai-based type design studio brings together multiple scripts and languages under one platform and creates typefaces that can be used in multiple applications and devices. To address the need for Indian typefaces and challenges in designing them, Ek type also creates various resources to create awareness about Indian fonts. While creating contemporary typefaces, the foundry also focuses on script grammar and script tradition to bring out the most realistic and authentic typefaces that are viable in the Indian linguistic system.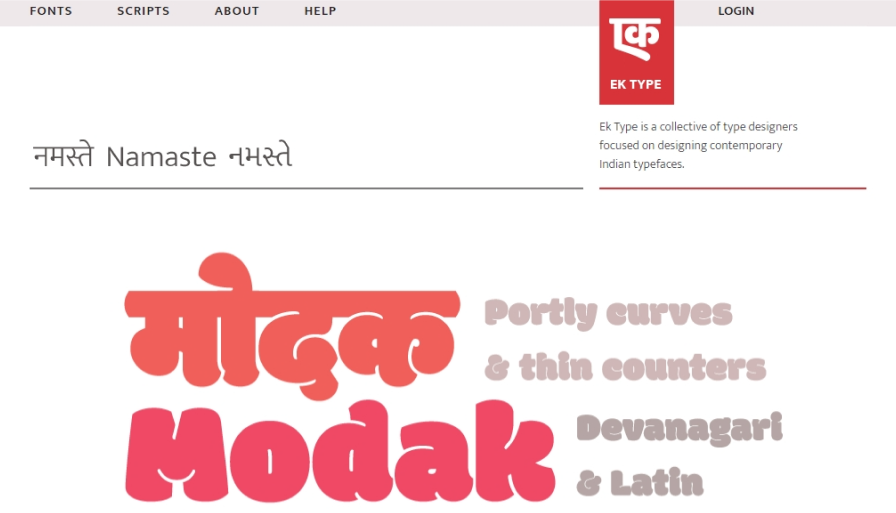 Founded by Gunnar Vilhjálmsson and Kalapi Gajjar in 2016, Universal Thirst is a foundry that works with Indic and Latin fonts. The studio blends Modern and traditional linguistic elements so well to create typefaces that are variable, feasible, and usable. Companies like Google, DesignMarch, Frieze Art Fair, Monotype, etc. had been leveraging on these typefaces recently. Universal Thirst has created typefaces in Gujrati, Bengali, Kannada, and other Indian languages. You can get a glimpse of their work @universalthirst.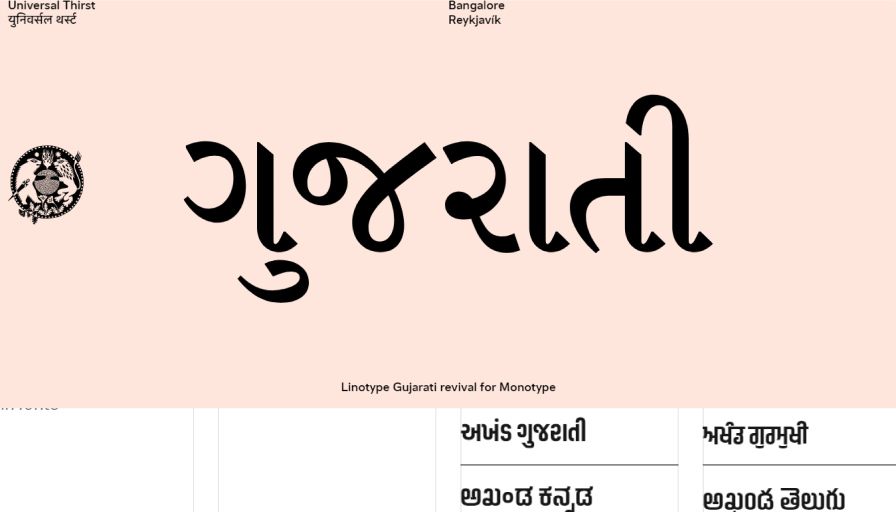 Kimya Gandhi is a type designer from Mumbai who has been working on Indic type design for a while now. This National Institute of Fashion Technology, Bombay (NIFT) graduate has been researching and developing fonts in Indian script along with taking sessions in India's famous institutes like Symbiosis, NIFT, etc. Although she had been working in typeface foundries since quite some time now, she officially partnered with Mota Italic in 2015 to develop and distribute Indian fonts with designers across the world.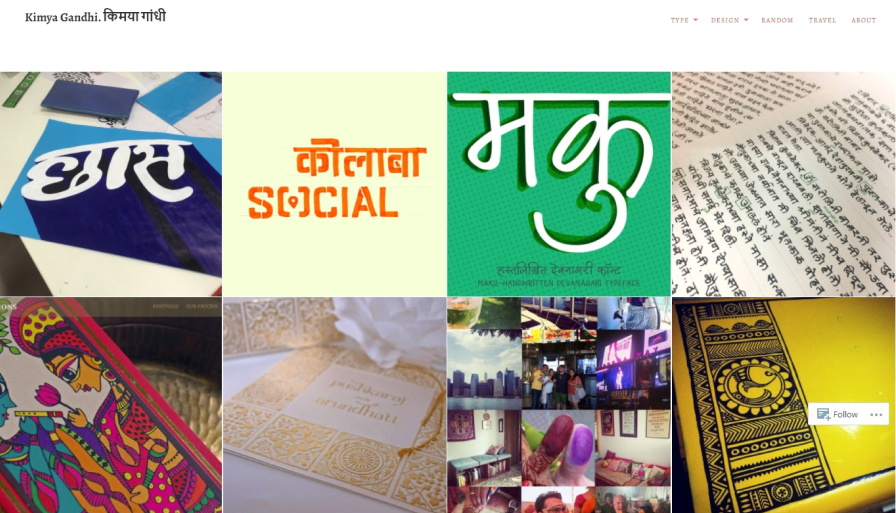 Sarang Kulkarni started this Mumbai-based type foundry in 2005. The foundry has been working on creating, customizing, and distributing fonts in various Indian languages like Devanagari, Bangla, Gujarati, Tamil, Telugu, Kannada, Malayalam, Gurmukhi, Meitei Mayek (Manipuri), Oriya, and Urdu, along with the Latin script, which later became their niche. Whitecrow type foundry has created Indian language fonts for brands like Fanta, Godrej, Barista, and a lot more.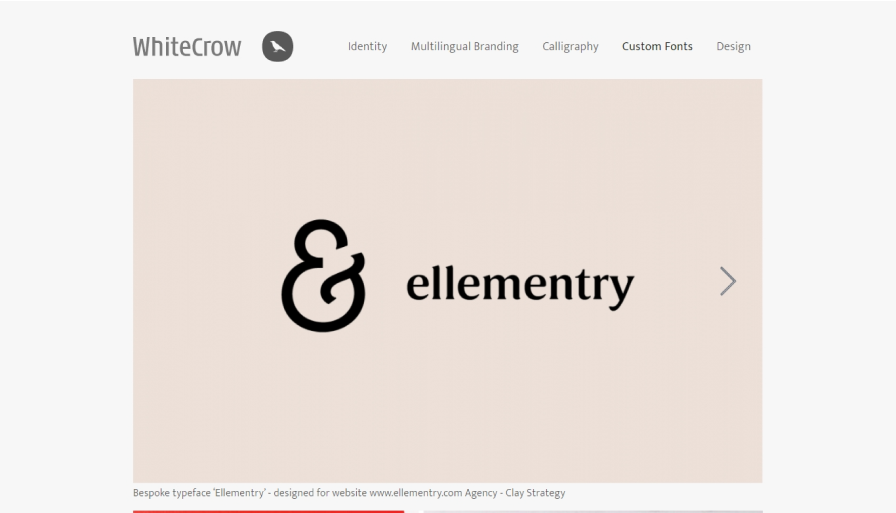 Even though today we see a huge demand for Indic fonts, it's still growing in terms of research, development, and coverage. With so many languages and scripts that follow India's tradition, it's hard to cater to all languages and dialects at a time. Thankfully, some Indian foundries and type designers thrive hard to develop Indian typefaces and create awareness about it as well. A special mention to Nirnay Sagar press, for actually taking steps towards developing typefaces a long time back and giving basis to a lot of type designers to work on. Indic typefaces are still growing, as designers, we must all discuss the scope and development of these typefaces to create a personalized and interactive user experience.