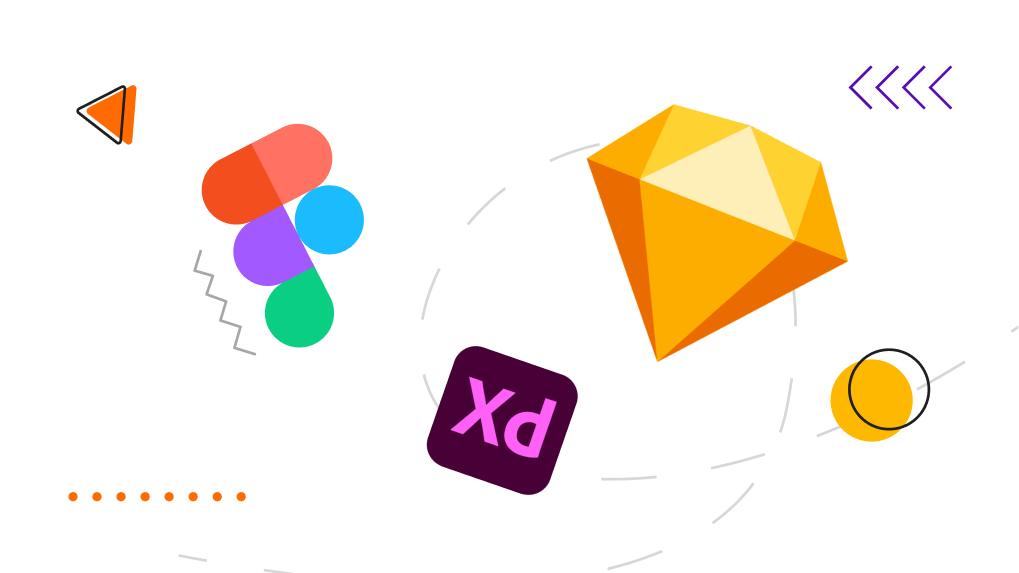 One of the most crucial tasks UI/UX designers have to go through is using different tools and software for creating prototypes and wireframes. Hence, they always require software that helps them to overlay their innovation and creativity on the canvas. But, the question here is, which is the most suitable, easy to use software that does not limit the ideas of the designer and is feature-rich. Let's find out.
Out of the many tools used by designers, primarily 3 Software namely Sketch, Figma, and Adobe XD that have been gaining pace. All the 3 Softwares are highly popular because Sketch is one of the oldest Software released back on September 7, 2010.
So, it is fairly more popular among some designers. After the release of Figma and Adobe XD, the scenario changed and UI/UX designers got viable alternatives.
It also allowed many designers to go back to windows as Sketch was exclusive to macOS. During our research, we found that Sketch made up 56% of all added designs, with Figma and Adobe XD sharing the rest of the percentage. Hence, Figma and Adobe XD have managed to capture some share in the market amongst the developers.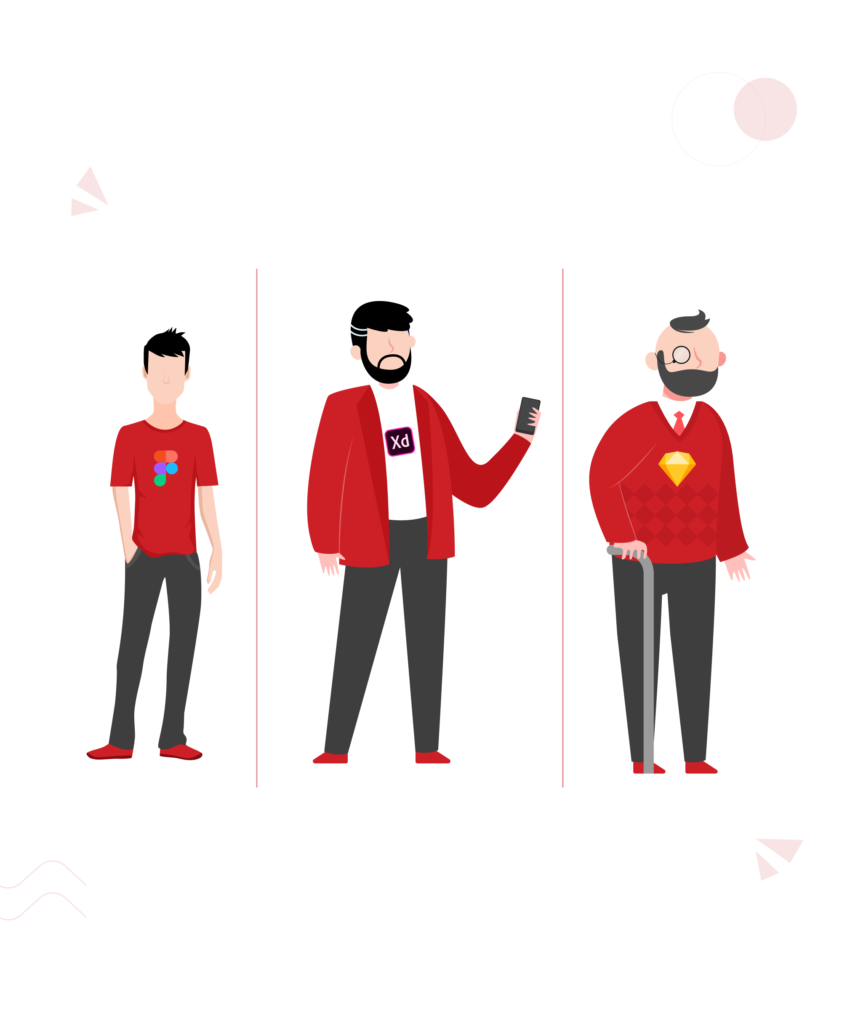 As Sketch is one of the oldest software hence, its credibility is more likely to be high among several UI/UX designers. It can be visualised as an old wise man with a lot of experience and knowledge.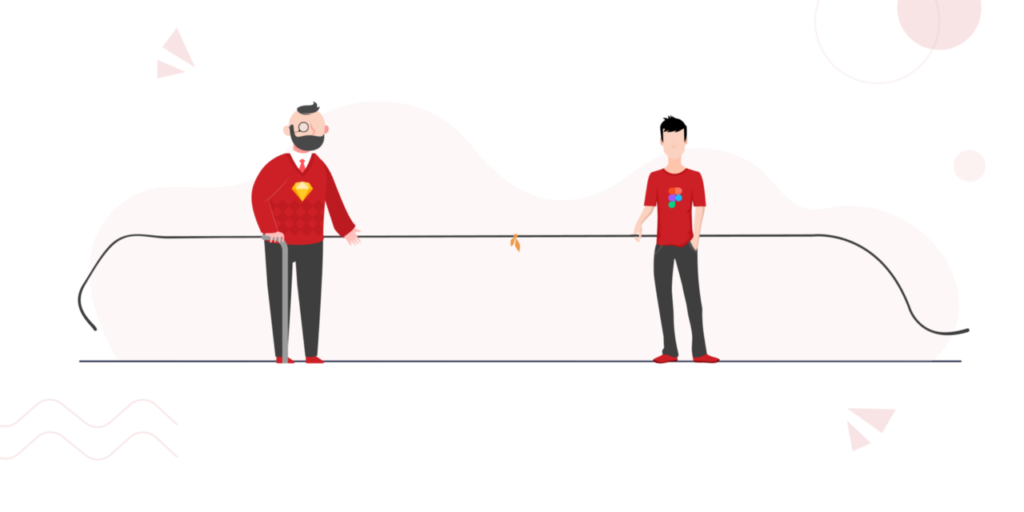 Sketch recently announced a web-based application to compete with its alternatives as well. This shows their strategy to compete. But, with the change in this fast technology-based world one needs to move quickly and adapt according to the market needs in order to survive. Just like Darwin's theory of "survival of the fittest", Figma is the new-gen software that fulfills all the needs of the UI/UX designers with very few loopholes or disadvantages thereby, making it the youth or millennial targeted software.
Lastly, it is the rich man who has the capability but, his overall presentation lacks as he has just entered these new markets and is still trying to analyse the needs of the UI/UX Designers. Surely, Adobe XD is this rich man who has experience in all other fields with huge brand value, and is slowly gaining pace and efficiently trying to deploy its resources. Let's start discussing the Softwares individually to give a better understanding of each of the 3 Softwares:-
1. Sketch
Sketch is one of those Softwares that replaced Adobe Fireworks that was the most preferred user interface design app for most of the designer teams back in 2005. Adobe Fireworks was flexible, easy to use, and with the help of several extensions fitting perfectly in the design workflow.
After Adobe discontinued fireworks, the only alternative designers had left was Sketch. This led to a monopoly of Sketch as it was the only software left for UI/UX designers to complete their tasks. Sketch as discussed earlier came for macOS and is a bit expensive with a starting price of $99 per year and $69 per year after that.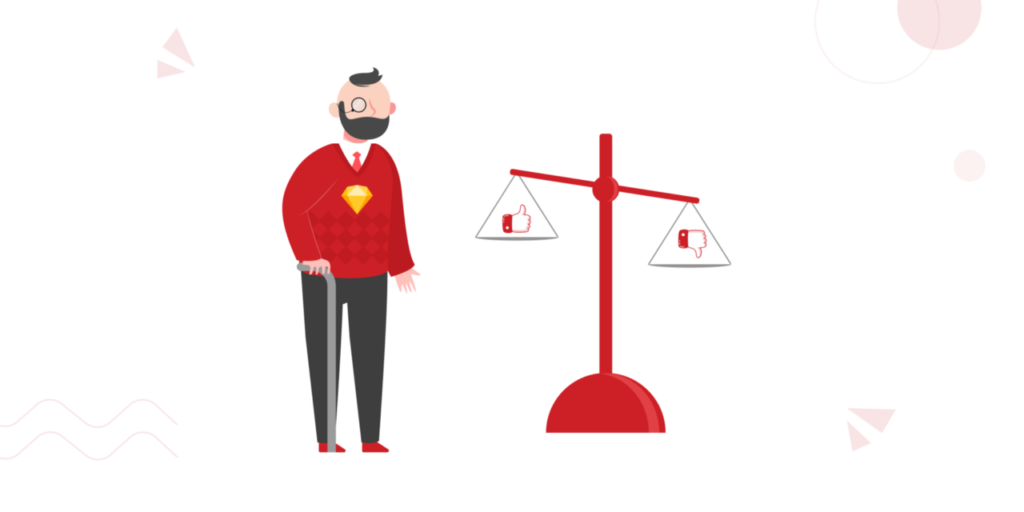 Advantages
1. Intuitive and Fast
2. Variety of presets (for iPhone/Android phones, Custom webpages)
3. Allows both square and column grids at the same time
4. Includes All basic tools of Adobe Illustrator (rectangle tool, ellipse tool, polygon tool, and a free form vector drawing tool)
5. A huge collection of Plugins ( Sketch Runner, Sketch Measure, Craft, Angle, etc.). Sketch also enjoys the largest list of integrations with third-party apps.
Disadvantages
1. Too expensive when compared to its alternatives( Figma and Adobe XD)
2. Best Optimised only for macOS
3. Better Alternatives present in the market
4. Additional Steps to use plugins (.sketchplugin needs to be launched at first)
5. File sharing could be cumbersome as no direct link sharing is available. One needs to upload it on Sketch Cloud to grant access
2. Figma
A really good alternative to Sketch that can be easily accessed on any device. Figma is a web-based application, it can be used on Windows, macOS, Linux, and even on Chrome OS. Figma started with invite-only systems back on December 3, 2015, with the first public release on September 27, 2016.
As it is a free service many independent UI/UX designers certainly use it. Figma also has a professional plan for teams that costs $12 per month which provides perks like unlimited storage and additional features. To learn Figma in detail from industry experts, join the Figma UI/UX Design Tool Course.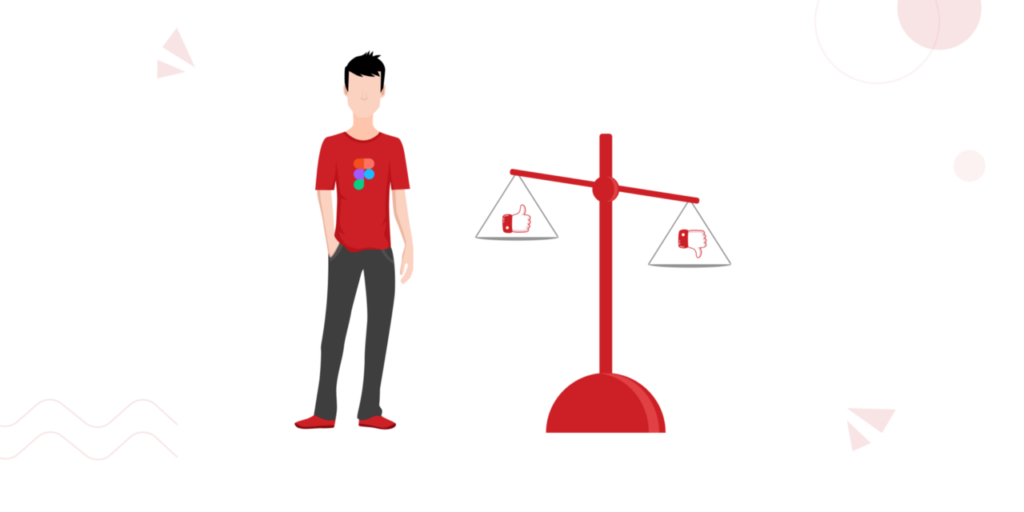 Advantages
1. Easily access any device
2. Feature-rich with the best performance for prototyping
3. The artboards in Figma is very powerful as it encourages the nesting of frames. This allows the UI/UX designer to modify every element easily.
4. It takes layout grids a step further by allowing grids on frames (which can be nested) as well as individual components. Layout grids can be used for padding when working with resizable components.
5. It allows a high level of customisation which allows each and every element to have a different colour, effect, and style.
6. Makes prototyping easy by a feature called vector networks. Figma's shape tools also feel a step ahead of Sketch. Unlike Sketch one can easily design donut graphs without going to the dash setting rather the corners of a rectangle can be dragged in to set the corner radius without bothering with the Properties panel.
Disadvantages
1. Cannot be accessed without an internet connection
3. Adobe XD
This was one of the last to enter this market but, with its highly knowledgable and experienced developers has rushed ahead leaving the competition behind. Adobe came out with some beta versions in the beginning but, soon released a stable build on October 18, 2017. Adobe has made XD highly accessible by keeping it free for everyone with professional packs for big teams starting at a low price of $10 dollars.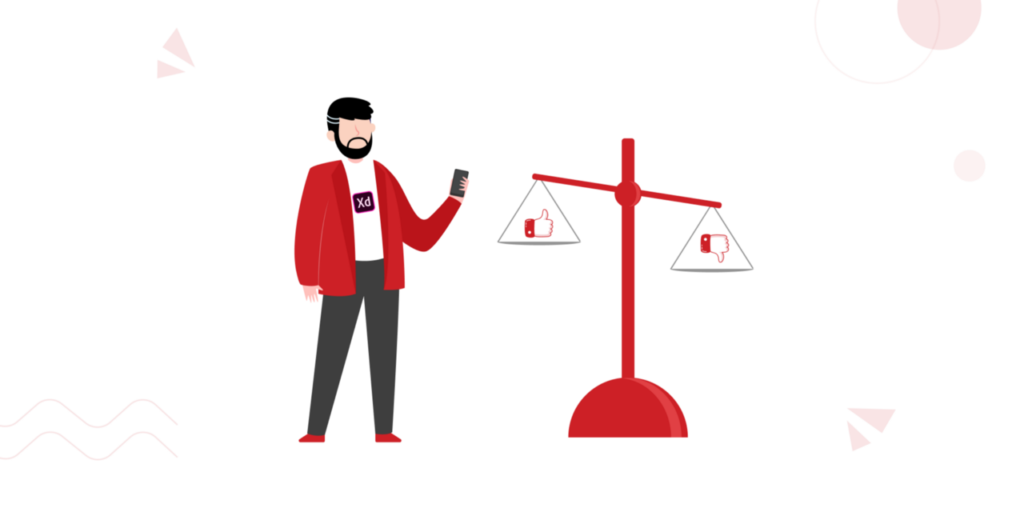 Advantages
1. Designing and prototyping are eased on Adobe XD with auto-animate and voice command features
2. Supports custom plugins that add additional features
3. Cross-Compatibility with Adobe Illustrator and Photoshop
4. Android and iOS apps that help one preview their work
5. Easy to create and clone symbols
Disadvantages
1. Lacks several features
2. Does not support frames, only Art-board support
3. Misses some simple tools
4. Does not have the concept of a master symbol which limits customisation
5. Needs a lot of work on its UI    
Conclusion
At the end of the day, nothing is completely perfect and everything comes with its own set of perks and disadvantages. In terms of being cost-effective both AdobeXD and Figma win the round while Sketch is a more expensive tool.
In terms of overall features and performance, Figma strikes the right balance with a ton of features and easy accessibility with a far better job for creating, sharing, and collaborating with others than either Sketch or Adobe XD. But, Figma misses out on Plugins that help in making the animation, preparation of mockups easier. Adobe XD, on the other hand, fills this gap and is good at animations with plenty of custom plugins.
So, trying the debate boils down to personal preference. Mostly, Figma has made its software full of features that make work easier, plus the added benefit of being a web-based application makes it handy.
"But, remember it's not the tool but, the problem-solving capability of the UI/UX designer and his capability to design products to meet the needs of the people are the key responsibility of his/her job."
The software can be learned within a week or a month with personalized mentorship and just require the designer to explore as the basic motto of every software discussed is designing and prototyping. If you found this article useful, remember to give a thumbs-up. But do UI UX designers need to learn how to code? Read our article here to know more on this topic.
To learn more about UX/UI Design, Design Thinking, Conversational UX Design, and Virtual Reality UX Design, you can check out the Courses and learning materials available on Designerrs. This article is written with utmost dedication and is based on research done by Designerrs Learning Experience Team.