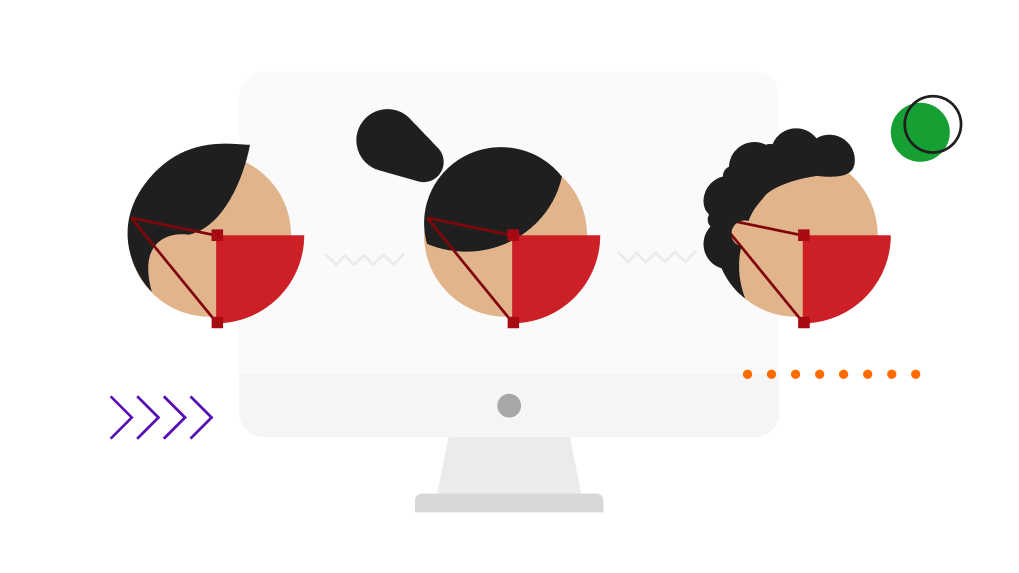 "Social Distancing" has become part of our everyday behaviour around the globe. We are coming to terms with COVID-19, but it has caught everyone off guard. The pandemic has induced a global shutdown and we find ourselves in the middle of an unprecedented social experiment with a majority of the people working remotely and families staying home.
It has caused schools, colleges, universities, coaching centres, and other educational institutions to make a sudden shift from "Offline or Face to Face Education" to "Online Education". While most people manage to "Keep Calm and Carry On", discord and frustration are inevitable living with such a crisis. But during these times, eager designers and creatives can't help but see opportunities for improvement.
E-Learning poses as a challenge for both parties, but as the virus continues to spread, technology and Online Learning Platforms have become increasingly essential. No one is really sure how long it will take the world to escape the crisis.
We had to ask ourselves, "What should we do now?" and "How should we go about it?" It was time to decide whether we should just slack and wait for the pandemic to get over or to respond to change.
Adapting to the New System
Designerrs Lab, as a platform that provides guidance and training to design enthusiasts, made a leap forward to give design lessons online.
We have quickly tried to adapt and evolve to ensure uninterrupted educational delivery to our trainees, which is also how things normally operate at our lab.
1. Curriculum for Efficient Online Learning Experience
Considering the guidelines set by the government to maintain social distancing in these times, we are conducting effective Remote UX Research and Testing by getting on the phone and video calls with our existing community.
There are so many powerful remote tools available in multitude of qualitative and quantitative methods that we can execute over the internet. Together, the team tested a variety of digital tools and frameworks, possibilities in terms of workflow, and how the pandemic should not change the way people teach and learn.
We have introduced different tools that sync together so that the whole curriculum is online and it could be accessed at any point of time and also learn things on the go.
Our mentors are available online, face to face, and easy to communicate when a session is scheduled. We believe in the saying "less is more" and hence, keep the number of people to a maximum of 10 people per session.
2. Enabling Collaboration Using Digital Tools
We have started working on collaboration tools where things can be done together and everyone can see what the others are doing and build on top of each other's work. For example, deliverables like Work-flow, Task-flow, Information, Architecture, etc.
3. Incorporating Design Thinking in Internal Teams
Design thinking is a methodology that provides a solution-based approach to solving problems. It combines expectations from a human point of view with what is technologically feasible and economically viable. It's useful in tackling loosely defined, complex problems by understanding human needs.
Successful collaboration depends on trust and the open exchange of diverse ideas, perspectives, and expertise. It is very important for a design-centric company to incorporate Design Thinking in all teams and not just the design team to ensure a good experience for learners.
The team at Designerrs Lab collectively put together all the tools required to provide a seamless learning experience by working effortlessly day and night, testing tools for each kind of service.
We tested about 10 different tools for video conferencing alone. It took us about a week's time to put out everything and make it possible. In this environment, our team has done some of the best and most meaningful work in their careers.
Major Challenges and Difficulties
Although we already provide Online Design Courses, the belief of people, especially in a country like India, wherein the culture is such that we want to learn face to face is prevalent. Along with that, though technology these days has made online teaching easier, we are faced with other challenges in terms of electricity issues, internet availability, and speed issues, the tools not being up to the standard, etc. All of these have become a road-block in our new way of coping with the pandemic.
And apart from logistical issues, there are issues in terms of pedagogy and how design should be learned, i.e., hands-on. There are numerous platforms where we can learn hands-on coding or development but there is no real platform where you could learn hands-on design.
Our Vision to Improve
The good news here is that both creativity and collaboration are not weakened by distance, they are simply changed, and the conditions that enable them to remain the same.
Despite the uncertainty and apprehension, we have received a great deal of support from people and that support has proven to be a major impetus for us to put out our best. We are still working continuously to make the learning experience even more seamless and making constant improvements to help change the way people learn design online.
This transition is not just a challenge to be solved but also an opportunity to improve and we now know that this is a necessary investment in our path to achieve greatness. To know more about UX/UI Design Training programs at Designerrs, connect with our team at +91 70 9007 8007 or mail us at learn@designerrs.com
Thanks for reading this piece, Keep designing and keep solving problems. Written with love by Team Designerrs.