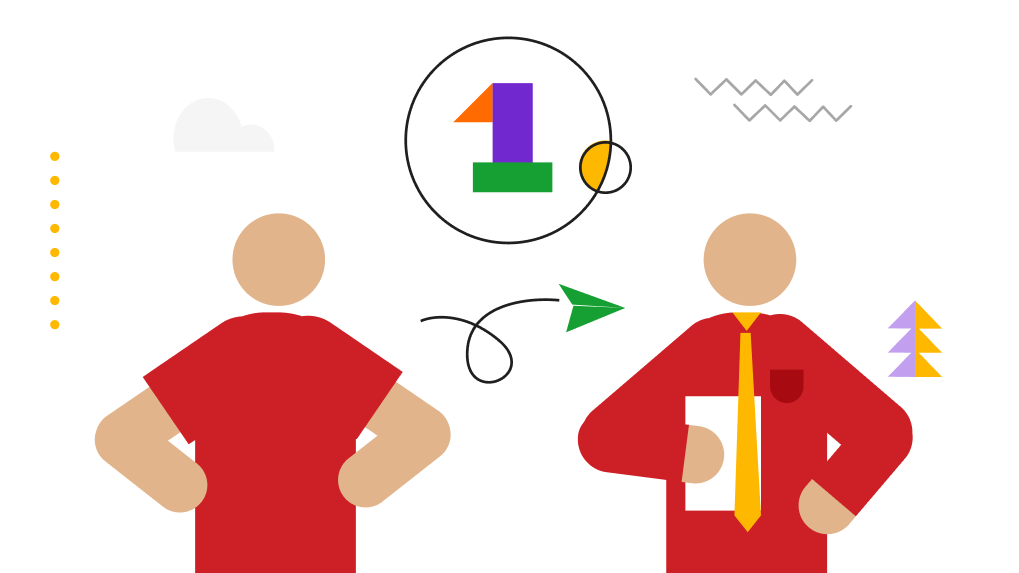 Today we see that there are a number of people unsatisfied with the line of work that they are into. There are also others who are confused about whether they can pursue UI/UX design as their job and if they could make a satisfying career out of it.
The lack of satisfaction could be due to various reasons, from parental or peer pressure to pursuing a particular job. The lack of creativity along with the element of fun missing are other reasons for being unsatisfied with the work that you do. You must choose a career that helps you grow, learn, and be creative as an individual while also having job satisfaction.
Business these days has finally caught up with the value of UX and the number of recruiters in the industry is skyrocketing.
"Good User Experience is no longer considered a nice-to-have, it is absolutely critical, and businesses are more than ready to invest in."
In this article, we will discuss some of Designerrs Lab's major success stories, people who have transformed into successful UX Designers and how they will inspire you take the next best step of your career.
1.  Fashion to UX Design
As a young boy, Jerin Dany (Former trainee) spent a lot of time watching cartoons and animated movies and that intrigued him to know more about the different art styles, colours, and well-structured storylines which were all assembled to create a masterpiece.
According to him, design impacts our world and makes our lives better.
In his words, "UX Design means a lot to me as it is all about the 'people' you design for. It is about understanding and empathising with them to derive optimum solutions to their problems."
"As a person who loves and has a fascination towards learning more about people, I find UX Design to be the optimal career path for me".
2. Communication to UX Design
Aishwarya Singh, who is now a Product Designer for Designerrs Lab, joined a design school in her eagerness to know more about film making and animation.
Only after completing her design communication course, she was able to figure out what she wanted to do.
In her words, "Coming into the designing field was an act of instinct but choosing a design is not just to fix things but to make it better for the people living in a society".
"The common goal of a UX Designer is to solve actual user problems and improve people's lives by constructing and designing useful products, and serve as a bridge between business needs and user needs."
3. Developer to UX Design 
Pallavi started her career as a JAVA/J2EE programmer 13 years ago, then she became a Solution Designer after 10 years and she now works as a User Experience designer at Honeywell.
According to her, "Of late people and companies have realised the value of human-centred designs because most companies fail when they are not able to solve the unmet needs of their customers. I made a gradual shift from Technology to Design and thus, can very well relate to designs which are human-centred."
"The best part about being a designer is the ability to solve challenging problems with a creative bend of mind and having empathy for the end-users. I suddenly feel like a magician with a magician wand called design!"
Pallavi
4. Marketing to UX Design 
Chethan Kumar is a Computer Science graduate who was always thrilled when people appreciated the apps and websites that he programmed.
Fascinated by user-friendly, visually appealing apps and websites, he wanted to learn and create such UI (User Interface).
In his words, "The UX Design course changed my perceptions and I learned that solutions can not only be engineered but also designed. Moreover, it offers comprehensive and human-centric solutions".
5. Business Management to UX Design  
Mamtha Mansukh quit Fashion Designing and went on to do her graduation in International Business because of parental pressure. She was offered to work for a big MNC and very soon she felt that the job did not give her the satisfaction or happiness she was looking for
This realization brought her to Designerrs Lab where she understood her potential to the fullest by doing the UI/UX design course.
In her words, "For me, design is not all about how good it looks instead, it is how effectively it eases a user's life." UX Design is a growing and popular career choice with high job satisfaction.
"It has a lot to offer as far as career choices can go- it merges a broad range of disciplines like psychology, art, design, and technology"
This is what makes it one of the most exciting to work in and also draws in career changers from a range of different backgrounds.
 Mamtha
6. Product Management to UX Design
Rajat Shukla's interest and curiosity in Product Management led him to know more about UX in Information Technology.
To him, UX plays a very important role in the functioning of a business. In his words, "Learning UX design changed my perspective of how I was experiencing things. I started to notice why I liked some applications better. I started resonating with different user groups using the app and how a small update changes people's lifestyles and decisions".
"Design, as I understand now, is giving maximum value to a user who is giving his valuable time to the product".
Every design decision has the power to shape real-world products and services. The problem-solving nature of UX Design makes it an extremely satisfying job.
The field of UX design has got to be the most ecstatic feeling that anyone will ever experience in one's life. It takes immense courage and hope to start something afresh or make a drastic change in your career. We hope these success stories will help inspire you to chase your dream job and help you in taking that leap of faith.
To know more about Designerrs Lab Courses and Learning Experience, check out the UX/UI Design Course, follow Designerrs Lab on Facebook, Instagram, Linkedin, Behance, Dribble.