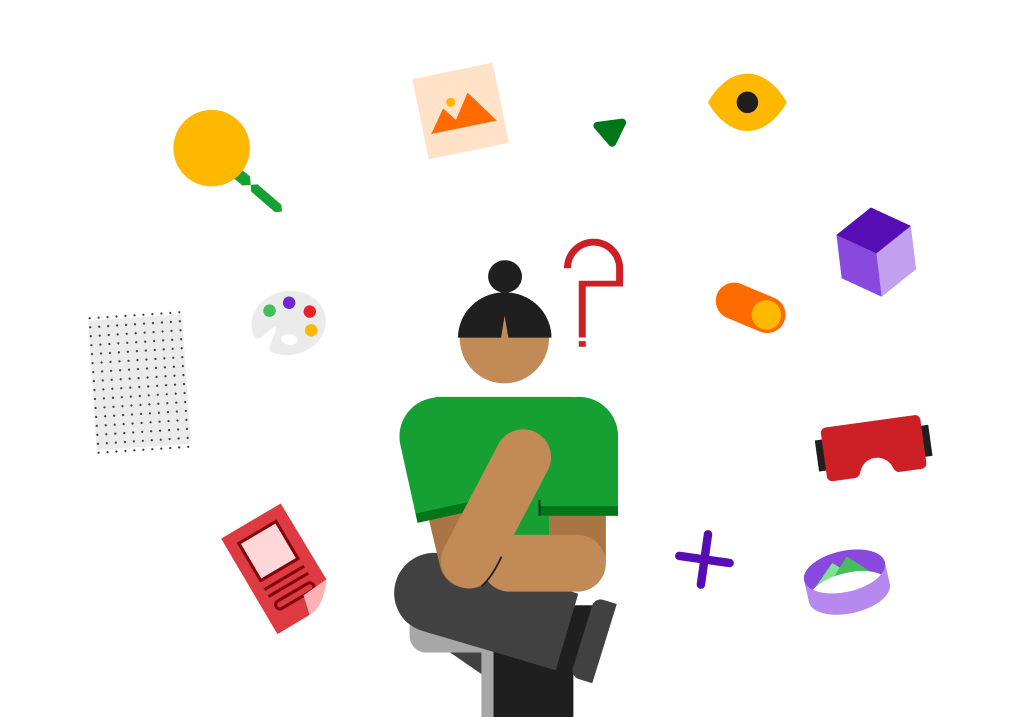 You've heard it at the tech park while waiting for the bus home. You've heard it at the local Sagar while having tea. Heck, you've even heard it from your neighbour's 10-year-old kid yapping about her day at school. So what is this jargon that has been gaining momentum all around town?  To define it, here's an excerpt from the man who coined the term Design Thinking himself:
"Design thinking can be described as a discipline that uses the designer's sensibility and methods to match people's needs with what is technologically feasible and what a viable business strategy can convert into customer value and market opportunity." – Tim Brown CEO, IDEO
In simple terms, it is a human-centred and innovative approach to problem-solving that offers creative and practical solutions. It is a fuse of logical and intuitive thinking that helps one to become an innovative thinker and uncover creative opportunities. While the coinage of the term Design Thinking has been credited to Tim Brown, its origin traces back to the time as early as the 1960s in America. It started with Design Science — mainly in eerie science laboratories and factory floors, not in uber-cool studios. Nobel Prize laureate Herbert Simon, in his 1969 text on design methods, "The Sciences of the Artificial," conceived one of the first formal models of the Design Thinking process. Simon's model consists of seven major stages, each with component stages and activities. Since its inception, there are many variants of the Design Thinking process in use today, and while they may have different numbers of stages ranging from three to seven, they are all based upon the same principles featured in Simon's 1969 model.
"The five stages of design thinking, that is widely used, are as follows: Empathise, Define, Ideate, Prototype, and Test."
Design thinking was devised because mainstream corporations lacked the ability to be creative and in certain cases, weren't able to innovate and create new products and services that met the dynamic demands of their customers. The exaggerated focus on logic and disregard of creativity in the 20th-century education system only expanded the problem. Hence, defines the corporations today that are run by boomers, Gen X, and millennials.  
In India, design thinking is a relatively new concept — that is spreading like wildfire.
Big companies as diverse as Philips, P&G, PepsiCo, General Electric, L&T, Infosys, and Future Group, are adopting design at various levels. They are not just hiring designers and training others on design principles, but realigning entire business strategies with design. A beautiful example of how the application of design thinking can impact your business would be Paper Boat's ad campaign. They connected their products with nostalgic childhood memories. "Drinks and memories" — simple, relatable, and unforgettable.  
" Paper boat is a result of an amazing insight that urban youth crave for something that is simple,delightful and non-transactional. Just like how life was as a child. So they are not just drinks, but pools of memories one can take a dip into."
-Ashwini Deshpande, Co-Founder of Elephant  
So, what's with the hype?
There's no hype. It's just that the customers of today have developed a bottomless appetite for design. Businesses too have started seeing the value design can add to their business and not just their product. Remember a time when India had a rich heritage in design? Many schools are trying to bring that back, in parallel with the dynamic environment. Prominent institutes such as IIT and NID offer undergraduate and postgraduate courses specifically in the field of design. Primary schools and even arts colleges have been introducing the concept of design thinking to students. Design Thinking is the backbone of every UX UI designer working in the industry. To know more about UX UI Design, check out this post. Design thinking, when done right, can not only solve the problems of today but also those of tomorrow  
We at Designerrs Lab are on a mission to spawn India's next Million Designers. We offer a great curriculum to get you up to speed across all fronts. If you're itching to establish yourself in UX sooner rather than later, check out the UI UX Design Course. Our learning pedagogy involves Hands-on activities, Live projects, Gamified teaching methods, and curriculums designed by our learning experience design team under the guidance of experts from the industry such as Samsung, Microsoft, Google, Cisco, Byjus, Thoughtworks, and alumni from NIDs and IITs. Our 20K + Community consists of students and professionals from various backgrounds such as Product Design, Product Management, Product Marketing, Engineering, Business Management, HR, Sales, Retail who want to move to more creative career paths. With a vision to "Democratise Design Education", we are focused on creating the Next Million Designers and helping them become better problem solvers.